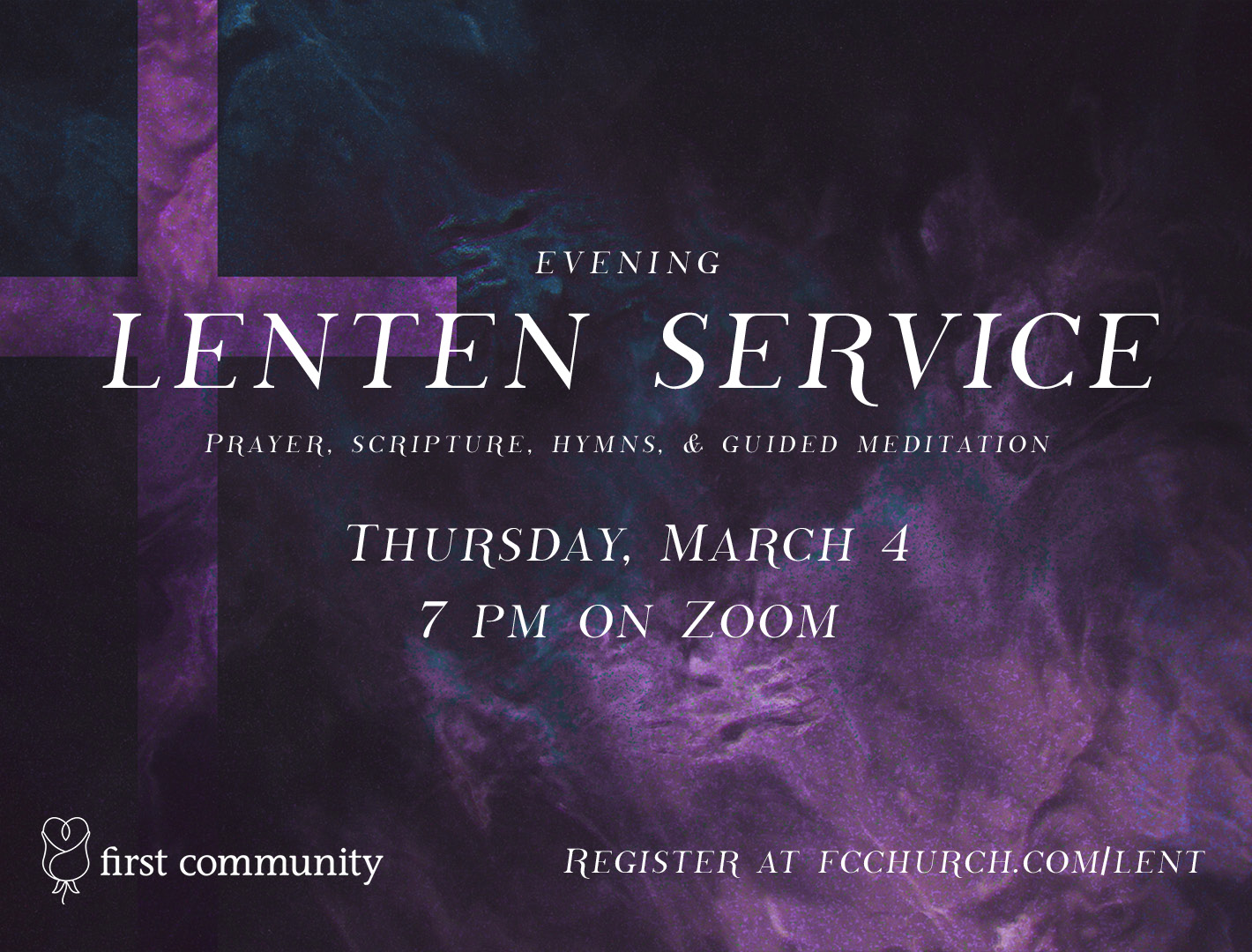 Evening Lenten Worship Service
Thursday, March 4 - 7 pm
Join First Community clergy for a contemplative Lenten worship service from home. Engage in Scripture readings, hymns, and a guided meditation.
There will be a moment during the service when clergy will offer a prayer for our community's loved ones and the joys and concerns on our hearts. There is a place in the registration to provide your prayer requests to be included. Registration closes Thursday, March 4 at noon.
Register for the Evening Lenten Worship Service
Maundy Thursday
Thursday, April 1 - 5-6:30pm
On Maundy Thursday, we remember that God holds all of our pain, vulnerability, doubts, and sufferings. As we venture toward the cross, we can lean into God's everlasting arms, knowing we are held.
We will offer drive-thru communion at both North and South locations. Clergy will offer each participant a pre-packaged communion cup and give the words of institution. We hope you will join us for this safe alternative to our traditional in-person service of Tenebrae.
We will stream a worship service at 7 pm following the drive-thru communion. Watch live on Facebook and FCchurch.com.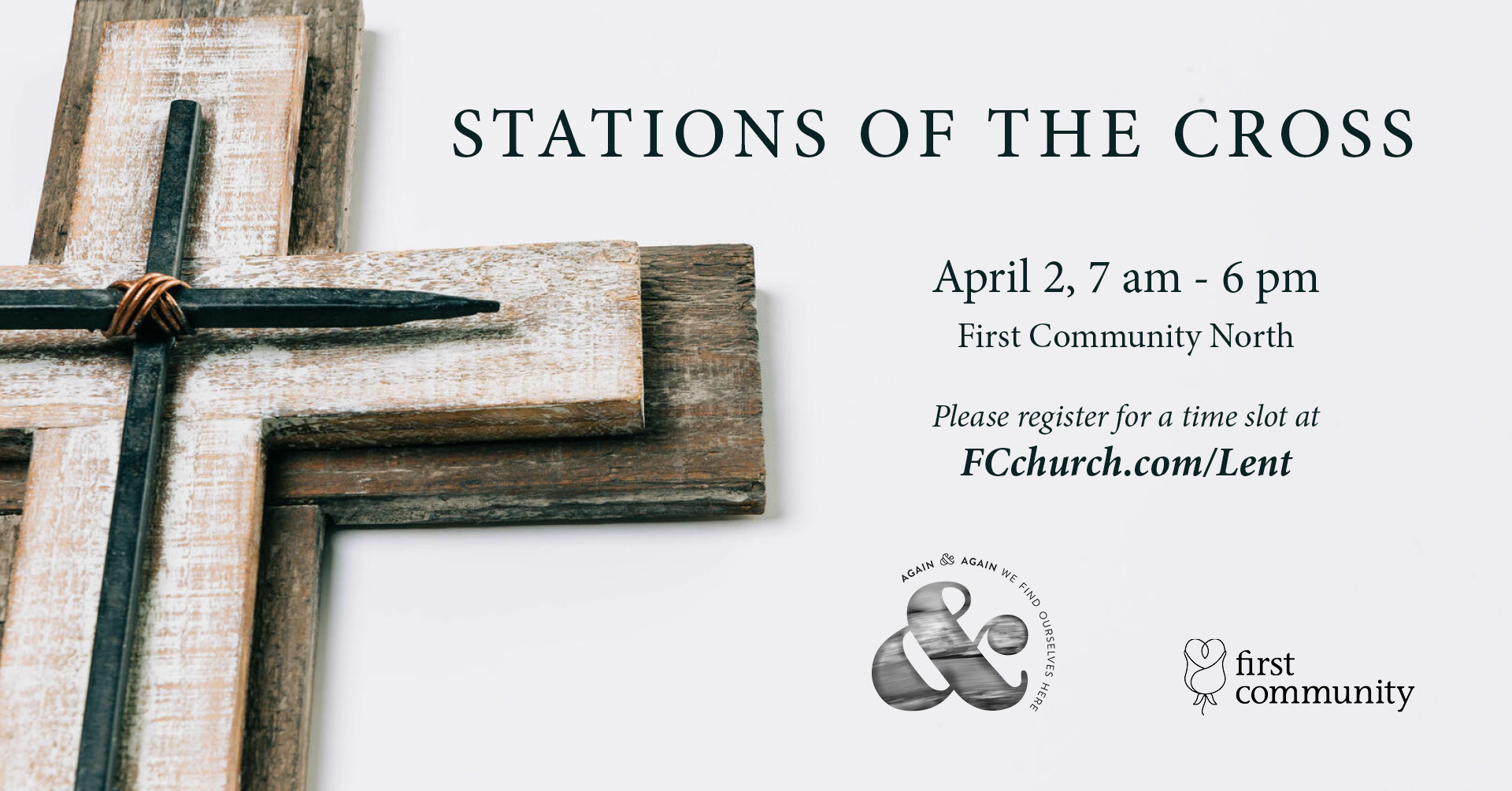 Stations of the Cross
Friday, April 2 - 7 am to 6 pm (North)
This service will honor the ancient story of Jesus' death while recognizing the ways this narrative repeats itself again and again throughout the past and present. This in-person experience will provide multisensory ways to engage, confess, and lament. Participants will be invited to physically travel from one station to another. Stations will include scripture, artwork, contemporary readings, music and more.
We are adhering to COVID-19 health guidelines and will be offering sign-ups in 15–20-minute increments in which family units will be encouraged to sign-up together. We will keep group numbers under 10, require everyone to wear a mask, and remain socially distant.
More information including registration links will be coming soon.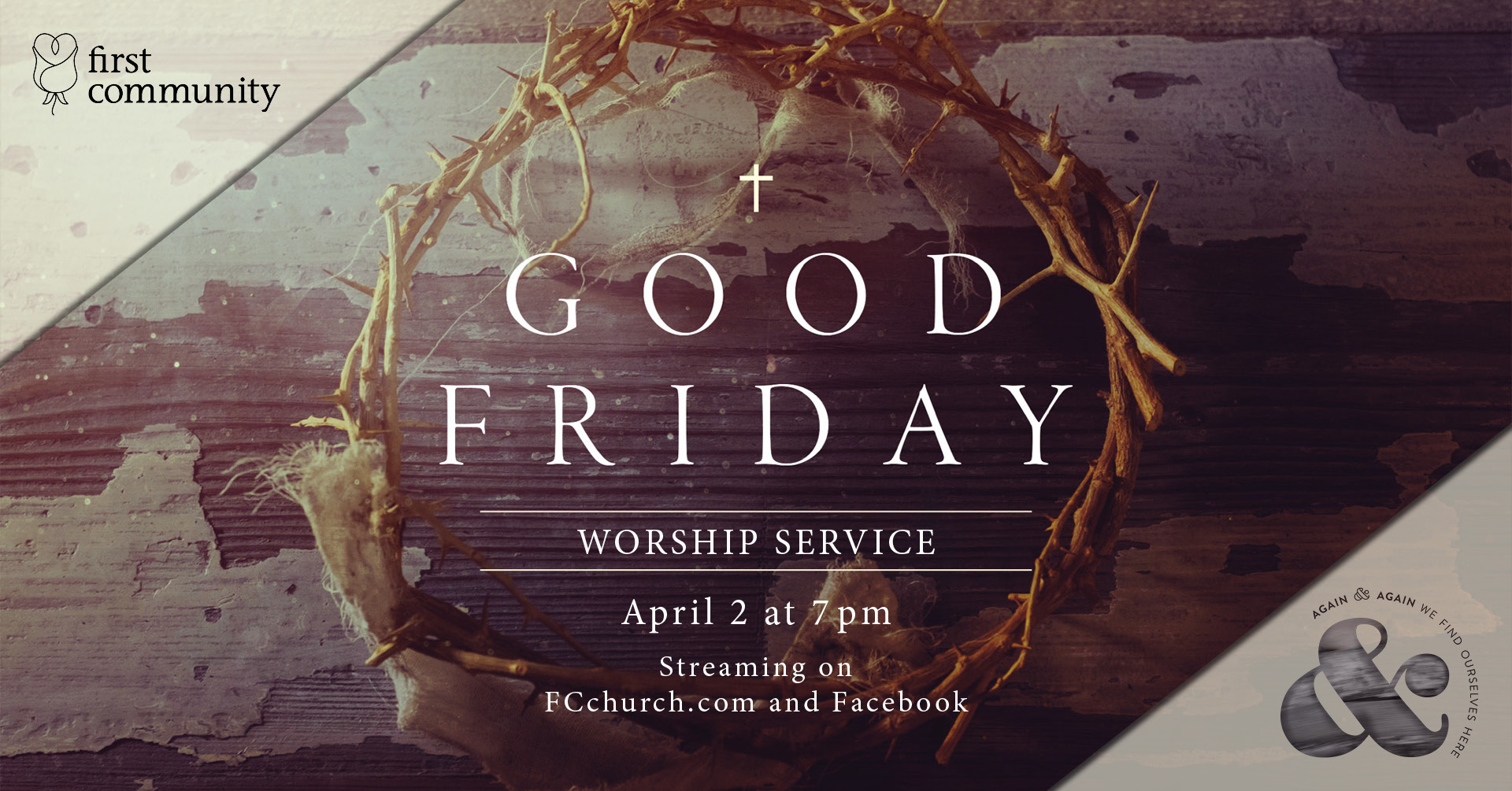 Good Friday Worship Service
Friday, April 2 - 7 pm
Again and again, we find ourselves at the foot of the cross, at the pit of despair, in the face of death, in the grip of state-sanctioned violence. "Here" is an emotional place. "Here" is grief. "Here" is the reality of sin and brokenness. On Good Friday, we are called to sit in the silence of death, knowing that God is here.*
---
More from Again And Again Lenten Blog