Deep Griha Virtual Event
Register now! Click here.
---
Refugee Task Force Pop-Up Pantry
Filling Another Community Need
by Michelle McClure
March 24, 2021
The Refugee Task Force has recently collaborated with Heart to Heart to provide a monthly Pop-Up Pantry for our neighbors at Riverview International Center (RIC). The RIC is located near the OSU campus, in a community of immigrant and refugee families. It provides a center for assistance to those new to the U.S. and those who need help navigating life in America. They provide wonderful support services, from assisting with job search, ESL classes, and even after-school homework assistance. The only downfall of this location is that there is no grocery store within walking distance and most families do not have transportation.
January began with a Diaper Drive, particularly with larger size diapers, which were gratefully received! Once that need was filled, we focused on the Pop-Up Pantry and groceries for 20 families, which we have found to also be greatly appreciated. We have also learned that almost any fresh produce (except sweet potatoes) from onions and garlic, to tomatoes, carrots, potatoes, lettuce, fresh fruit, and citrus were all in demand. We include such staples as lentils, rice, cooking oil, canned tuna, eggs, toilet paper, laundry detergent, wipes, cleaning supplies, feminine hygiene items, and toiletries.
After learning that families are being turned away, we are hope to increase the number served to 30 families per month. This community has been especially hard-hit by job loss during the pandemic.
If you are interested in helping or donating, please send an email to .
---
Share and Learn Garden
by Cheryl VanDeusen
March 25, 2021
Like to Garden?
Want to learn some gardening tips?
Then come join the First Community Share and Learn Gardeners! We are looking for volunteers who want to help grow food for our Heart to Heart clients while interacting with the children and teachers at the Mary Evans Child Development Center. CDC current Covid-19 guidelines followed. Please email Loren VanDeusen at or call 624-824-7870.
---
Trading Post Update
by Beth Hanson
March 19, 2021
The Trading Post had an opportunity to help out in an emergency situation several weeks ago. One of our volunteers, Stephanie Lannoye, called one morning to let us know about a Columbus policewoman and her two children who had lost everything in a house fire the evening before. Stephanie's brother-in-law is a Columbus policeman and this woman works in his precinct. When he found out what had befallen his coworker, he immediately remembered that Stephanie worked at First Community Church's Trading Post and he was sure our church would be willing to help this family out. After obtaining their sizes, we packed six grocery bags full of clean, lightly-used clothing which Stephanie picked up that afternoon and delivered that evening. The items were paid for by a fund set up by an anonymous donor for emergency situations such as this. It was so gratifying to be able to provide some immediate comfort to a family that was still reeling from the loss they had just experienced.
A non-church member was dropping off donations for the first time this week, and I explained that the money raised by the Trading Post all went toward the many missions our church helps support. She said, "Well, I know your church does lots of good work and that's why I thought of bringing my things to you." It was heartening to know that First Community has such a rep in the wider-community. In February, the Trading Post raised just over $2200 and business remains steady in spite of the pandemic.
Please come in and check out all our new spring merchandise. It is always a treasure hunt! We are open Monday, Wednesday, and Friday from 10 am to 4 pm.
---
Tandana Update
by Emily Della Fera
March 18, 2021
The mayor of Wadouba Township, organized a big meeting to discuss the township's 5-year development plan. In the past, women had not been included in these kinds of meetings, but this year, many of the women's associations that have formed thanks to our Women's Literacy, Leadership, and Enterprise program demanded that their representatives be invited to the meeting. The mayor agreed, and this year, for the first time, many women representing the different associations participated, sharing their ideas and opinions about 5-year plans for the Township. Thank you for contributing to these programs which are giving these women incredible tools, empowering them to be more involved, and vocal in their community's growth.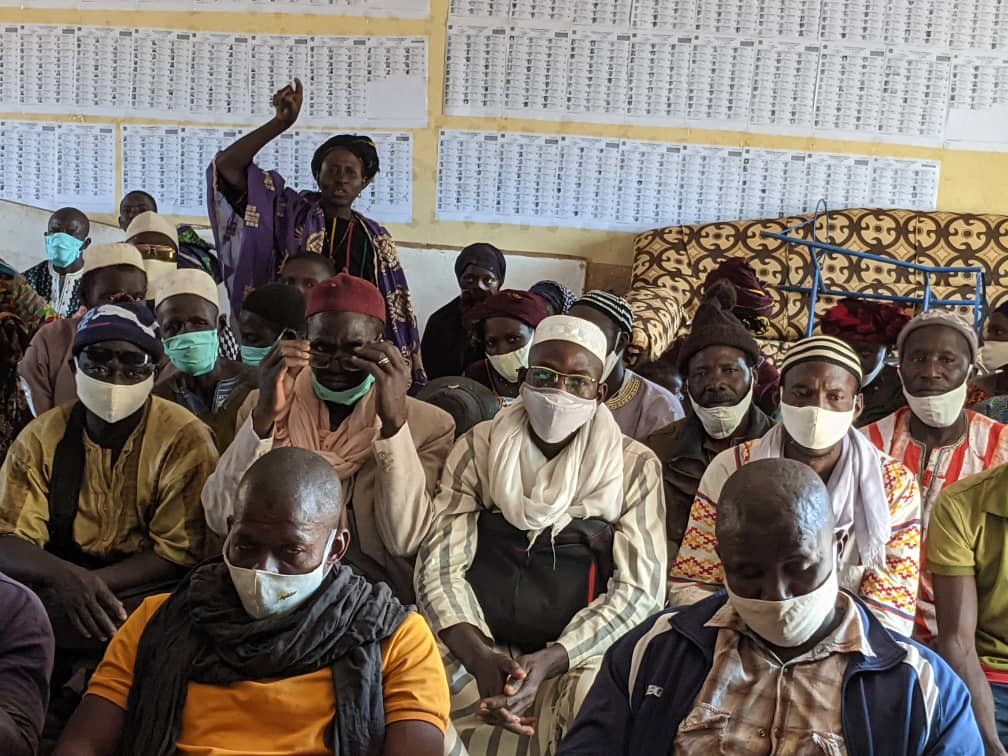 March 4, 2021
The five women's associations who won the business plan contest in 2018 have shared their reports on their work since beginning their businesses. Of the five groups, three are raising sheep, one is indigo dyeing, and one is market gardening. Each group has between 30 and 45 members and the market gardening group has 82 indirect beneficiaries. The sheep-raising businesses have raised 150,000 cfa, the indigo dyeing business has raised 424,000 cfa, and the market gardening group has raised 113,500 cfa. Everyone is thrilled with the progress they've made, and we look forward to seeing how their businesses continue to grow. Thank you for supporting this project!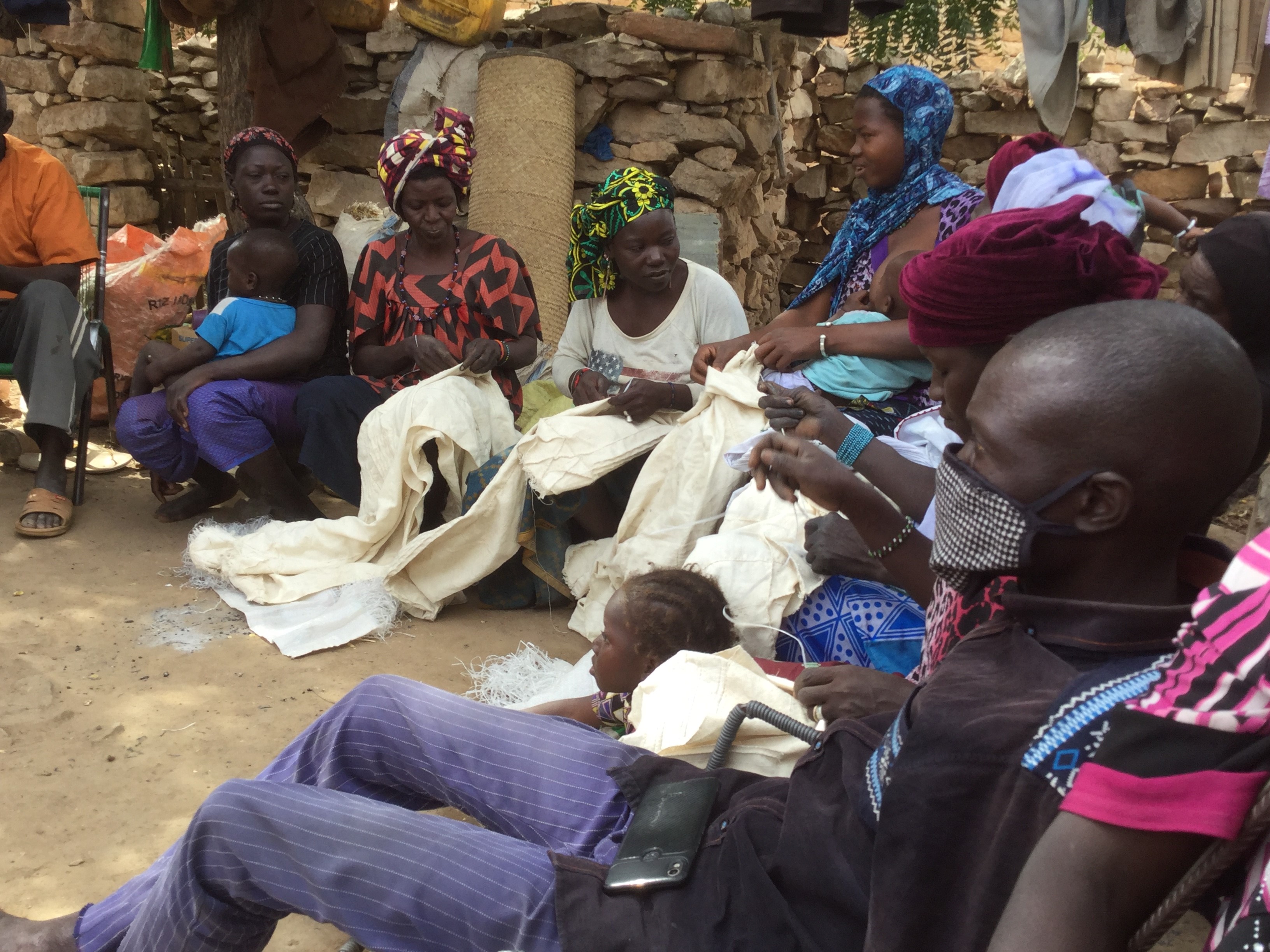 February 26, 2021
I'm happy to share that the Kansongho Orchard recently had a very successful harvest! The red fruits are from the doum palm and the black ones are cashew fruits. Thank you for supporting this project!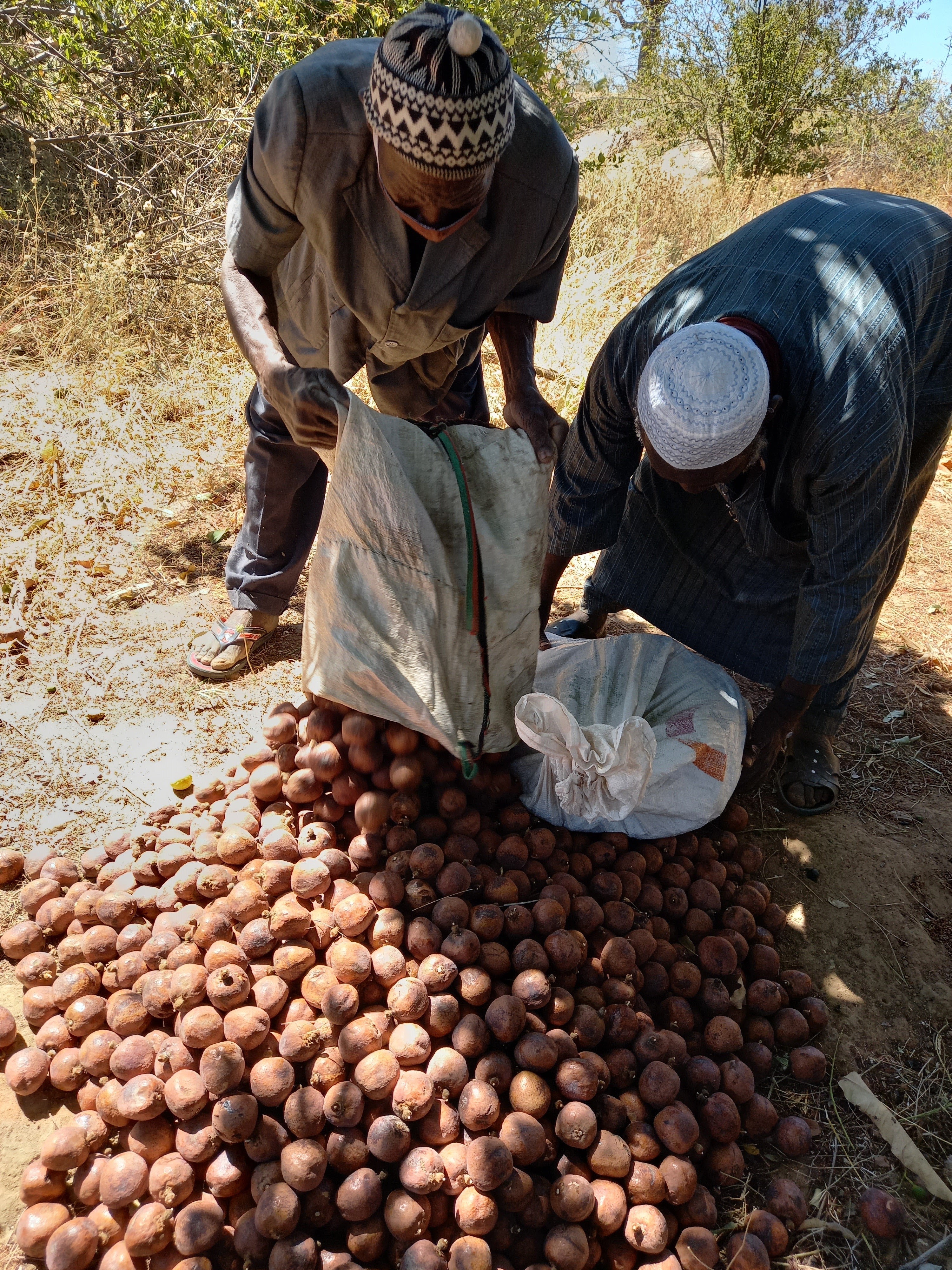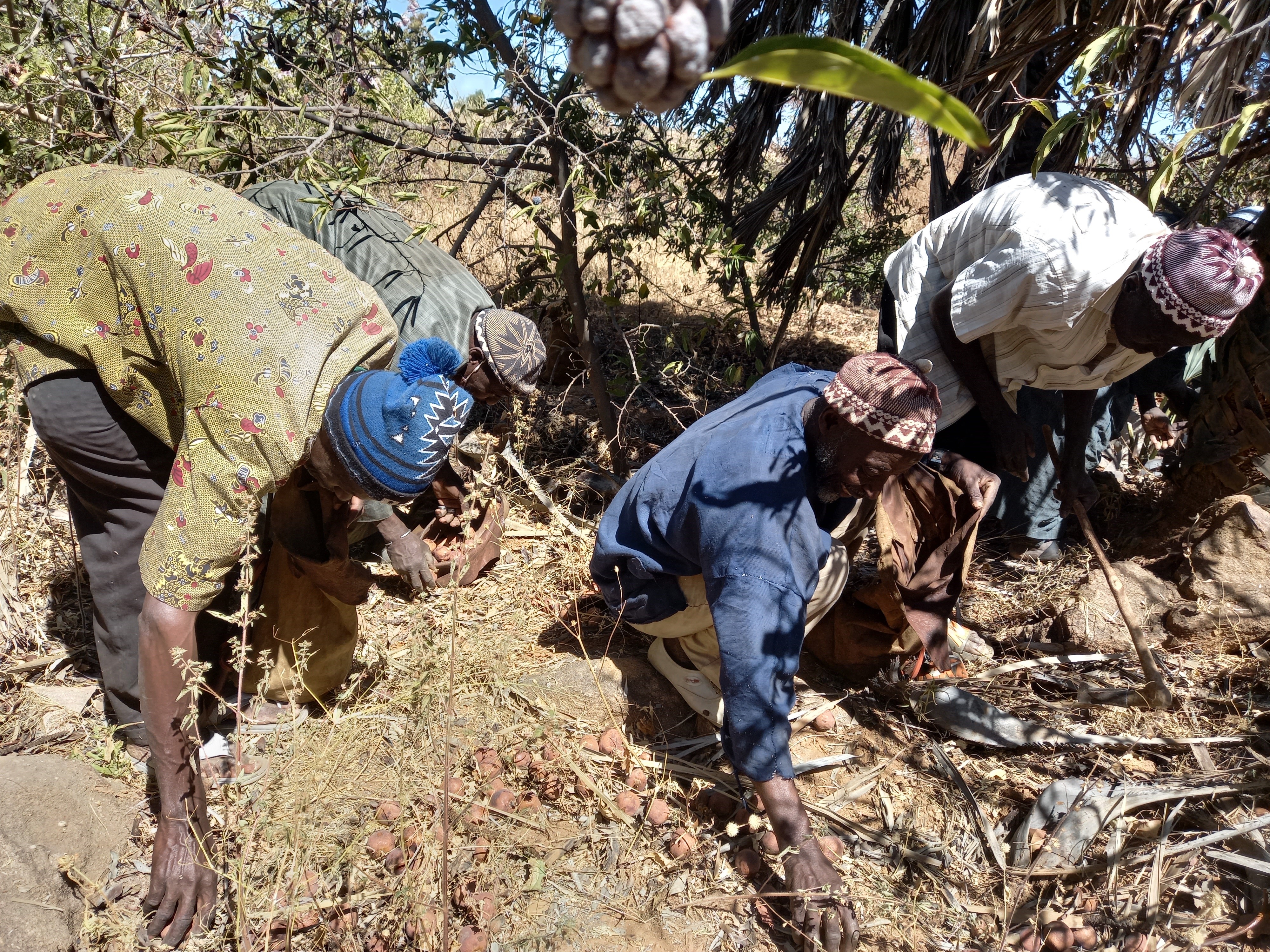 I would like to share with you another blog post highlighting one of our University Scholarship students. Maria Belen Cachimuel actively volunteers with our medical clinics. She is a warm and driven woman with a great sense of humor who instantly makes everyone around her feel comfortable. This blog post tells her story of how she has grown as a person and a dancer to find ways that she can give back to her family and her community. Read all about Belen here. Thank you for supporting our scholarship program and students like Belen!
---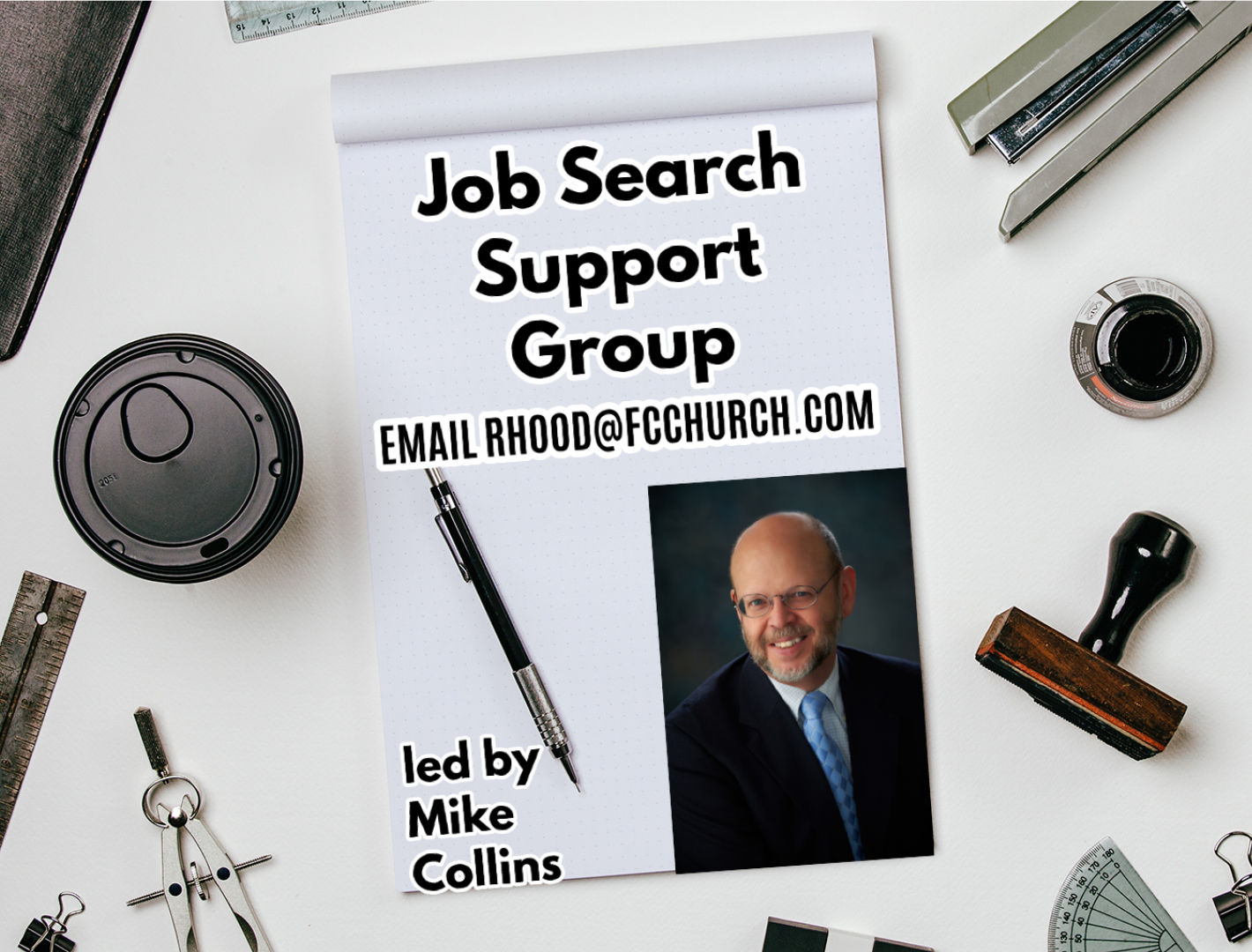 by Robin Hood
Is it time for a new job?
Do you need help building your resume?
Do you know how to present yourself at the interview?
First Community is launching a new Job Search Group. It is a tightly focused program to assisting you with developing skills to find a job YOU love. Mike Collins, a retired third-party recruiter, will guide the group over three sessions. These sessions will be focused on individual progress and will build on the following:
Your current successes and how you improved your company or organization.
Acing the interview.
Finding a job you love.
Sessions will be Monday, April 19, April 26, and May 3 from 6 - 7:30 pm via Zoom.
For more information email Robin Hood or call 614-488-0681 ext. 235
---
The Red Cross Needs You!
by Scott Glaser
Looking for a way to give back to the community? Would you like to be part of a movement that has provided humanitarian aid around the world for more than 140 years? Then the American Red Cross would like to talk!
You know the Red Cross. It responds to natural, wartime, and other disasters, providing shelter, food, comfort, and financial assistance to victims. It provides lifesaving training in first aid, CPR, and water safety. It collects and processes nearly half of the nation's blood supply. Also, it provides critical communications and support services to members of the military and their families at home and overseas – over 400,000 such services annually. The Red Cross is even supporting COVID vaccine distribution in many areas of the country.
What you might NOT know is that 90% of the Red Cross workforce are volunteers. COVID has created a challenge for the Red Cross in staffing all its critical services right here in Central Ohio. The most urgent needs are for virtual (for now) disaster response coordinators, blood transportation specialists, blood donor ambassadors, Services to the Armed Forces (SAF) volunteers, and administrative support at the Red Cross headquarters downtown. But there's a place for you with the Red Cross no matter your interests and abilities. And, since safety is a cornerstone of the Red Cross' mission, know that the process of volunteering and getting trained - and even much of the work - can take place remotely.
If you're interested in volunteering with the Red Cross, please contact church member Scott Glaser (Board Member of the American Red Cross of Greater Columbus) at (614)-457-1188 or . Or you can go to www.redcross.org/volunteer to learn more. It's a great way to get involved!
---
---
More from On A Mission Blog