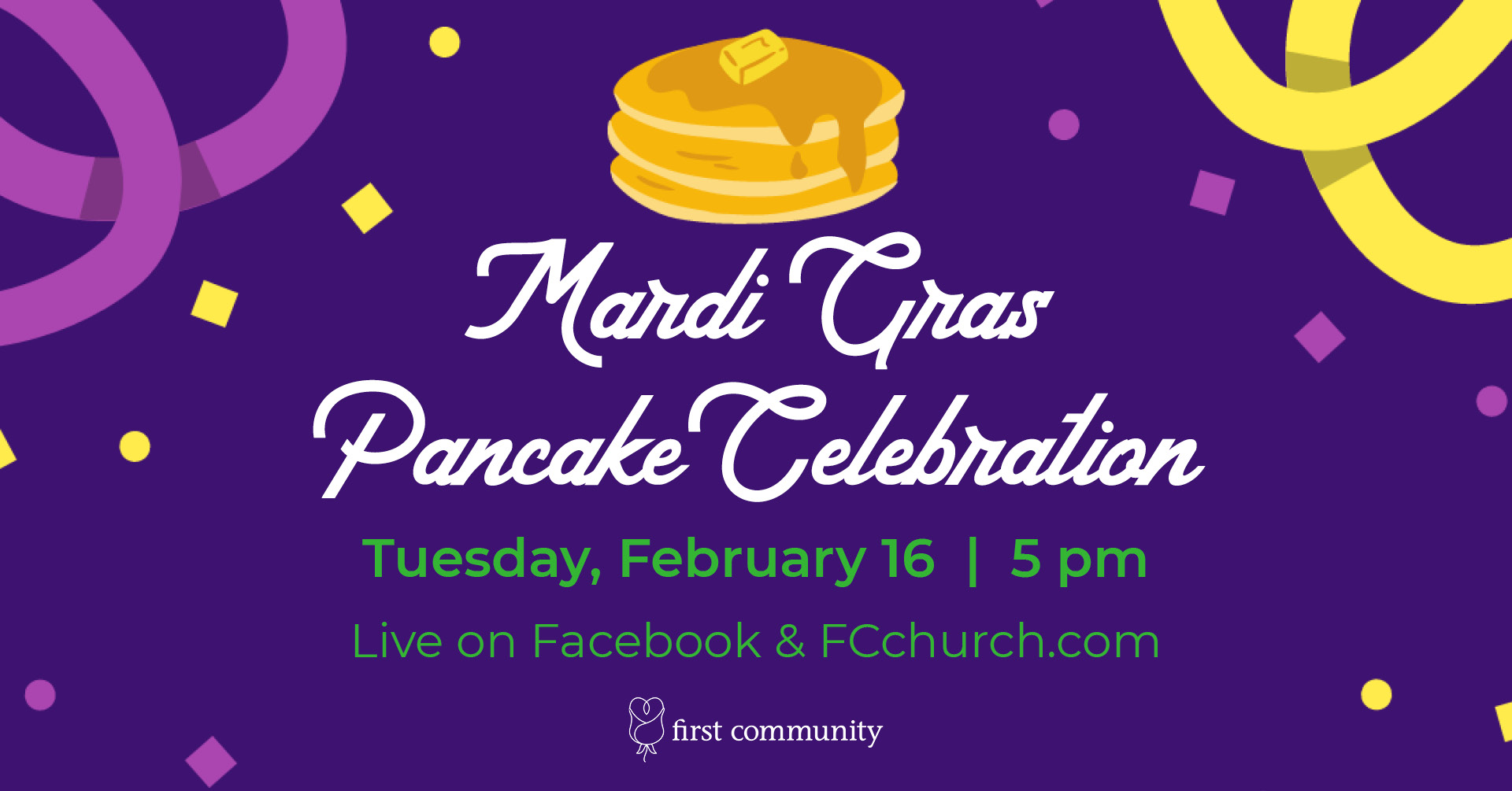 This
Pancakes For Dinner
celebration will take place in your home on Tuesday, February 16. We can't be together in person eating too many carbs, but we can participate in an event together as a church community.
We will release a video of First Community staff making pancakes at 5 pm - on the First Community Facebook page. You will make, eat, and do fun challenges with your pancakes. Please share picture and video proof of your pancake antics on Facebook in response to our video.
We hope you will have fun with our Mardi Gras Family Pancake Celebration. Here are some contests you can try. Please feel free to try other contests that make sense for your family.
Contests
Best pancake flip

Best pancake catch

Longest successful pancake pass

Most creative pancake topping

Most creative pancake flavor

Most exotic pancake variety

Fanciest pancake - decoration or variety

Largest whole pancake

Most interesting pancake shape
Recipes
You may have your own super special pancake recipe, but here are links to some pancake options you may want to try. Happy cooking!
---
More from Again And Again Lenten Blog