Trading Post Update
by Beth Hanson
The customers at the Trading Post are a combination of regulars and those who have newly discovered our little gem of a shop. A couple of weeks ago, I was helping a woman carry her treasures out to her car, and I thanked her for coming in. She said, "Oh, I love to come in here. I have so much fun! And especially with the world the way it is today, this place is just a little bit happy! I'll be back!" This sort of spontaneous endorsement is one of the things that help us stay motivated and energized for the constant sorting, schlepping, pricing, cleaning, fixing, and displaying that are required by this endeavor.

We often wonder what people intend to do with the many things they buy from us, but we don't like to pry and wait for people to offer to share their stories. Last week, one shopper came in and bought all of the silk flowers we had for sale, leaving with an armload. As I rang her up, she explained that on Memorial Day, when it is late in the afternoon, she goes out to the cemetery and lays flowers on all of the graves of service members on which no one has already placed flowers. She does it to show them how much she has appreciated their service. If you donated artificial flowers to the TP, this might be where they end up!

Another one of our regulars is from Mexico but lives and works in Columbus. He buys clothing, shoes, and other necessities at the Trading Post and sends them back to his extended family down in the very south of Mexico, seemingly their primary breadwinner. He often comes in and shows us pictures and videos of his little grandchildren and nieces and nephews wearing the clothing he has purchased at our shop. They are utterly adorable, and it is incredible to think how far those clothes have traveled….from your house to theirs. One time he showed me a picture of the pregnant sow his family was raising and announced with excitement, "She's going to have puppies!"
One single mother comes to the Trading Post every week to purchase jewelry, especially jars of broken jewelry, which she remakes into repurposed/redesigned jewelry to sell online and at craft fairs to supplement her income. So if you have damaged jewelry, please send it our way and don't put it in the trash. It still has life in it! Another craftsperson pays us for all moth-eaten cashmere sweaters we send to her. We mail it to her in Kentucky, and she pays us handsomely for it, including reimbursing the postage. She remakes the ruined sweaters into scarves and other clothing, which she also sells online. She said that every time she gets a box of cashmere sweaters from me, it is like Christmas morning! So you can see that not all "ruined" things are useless and can help someone else earn a living.
I hope this gives you a little peek into the "goings-on" at our humble little Trading Post tucked away in the basement of the Annex Building. Please come down to see us, and we will do our best to give you "a little bit of happy"! We are open every Monday, Wednesday, and Friday from 10 am-4 pm. (These are the same days and hours you can drop off your donations.)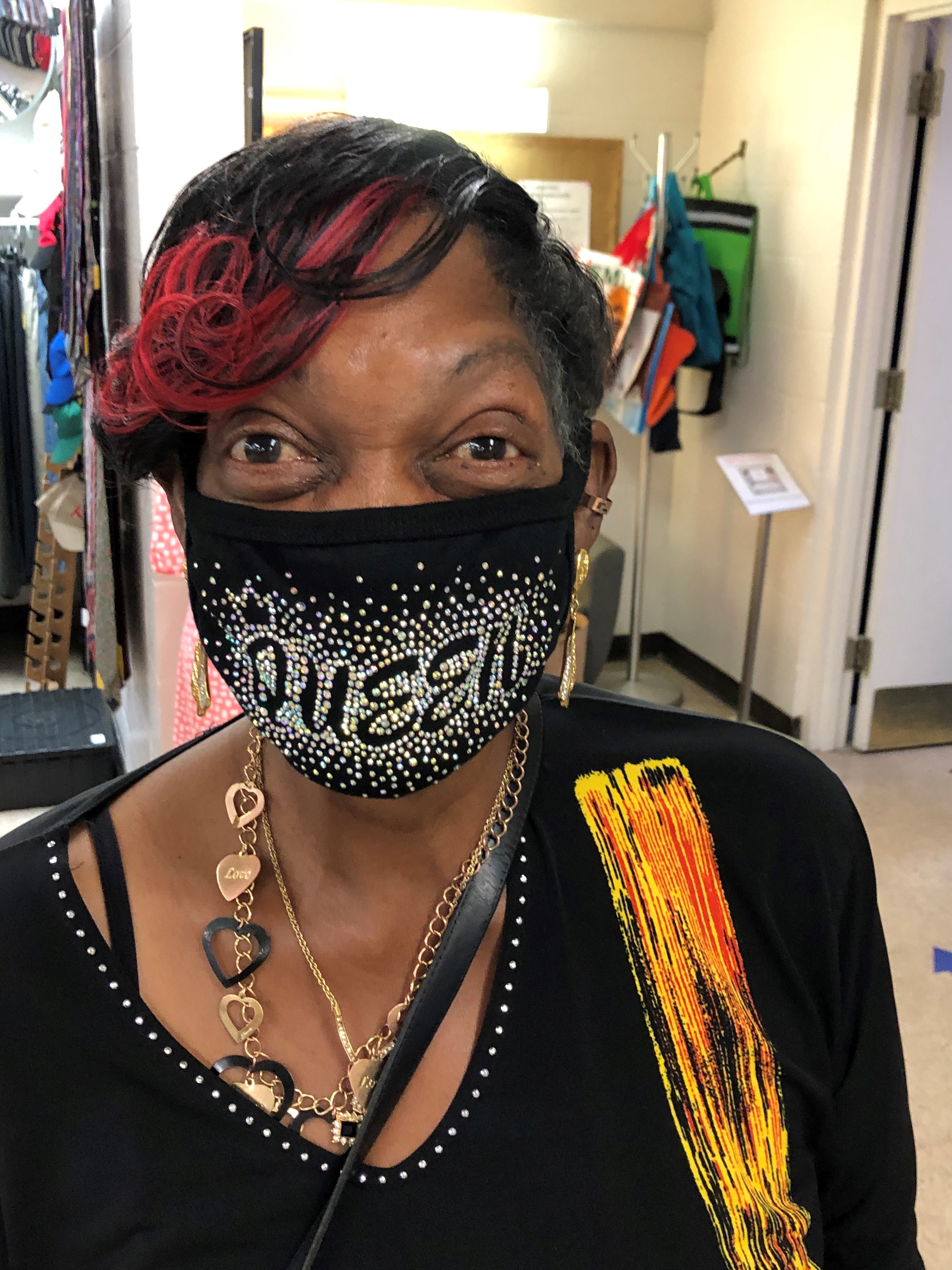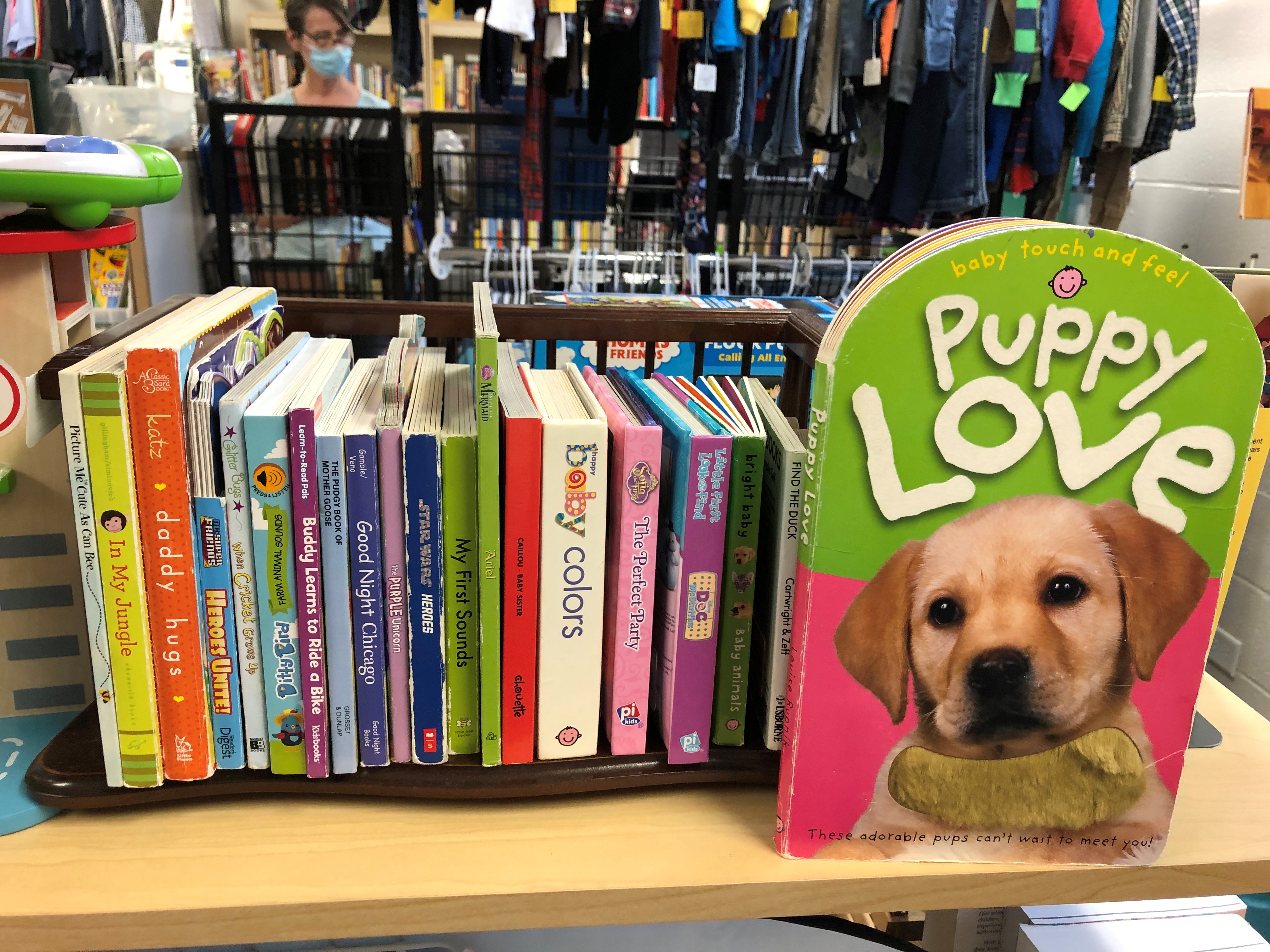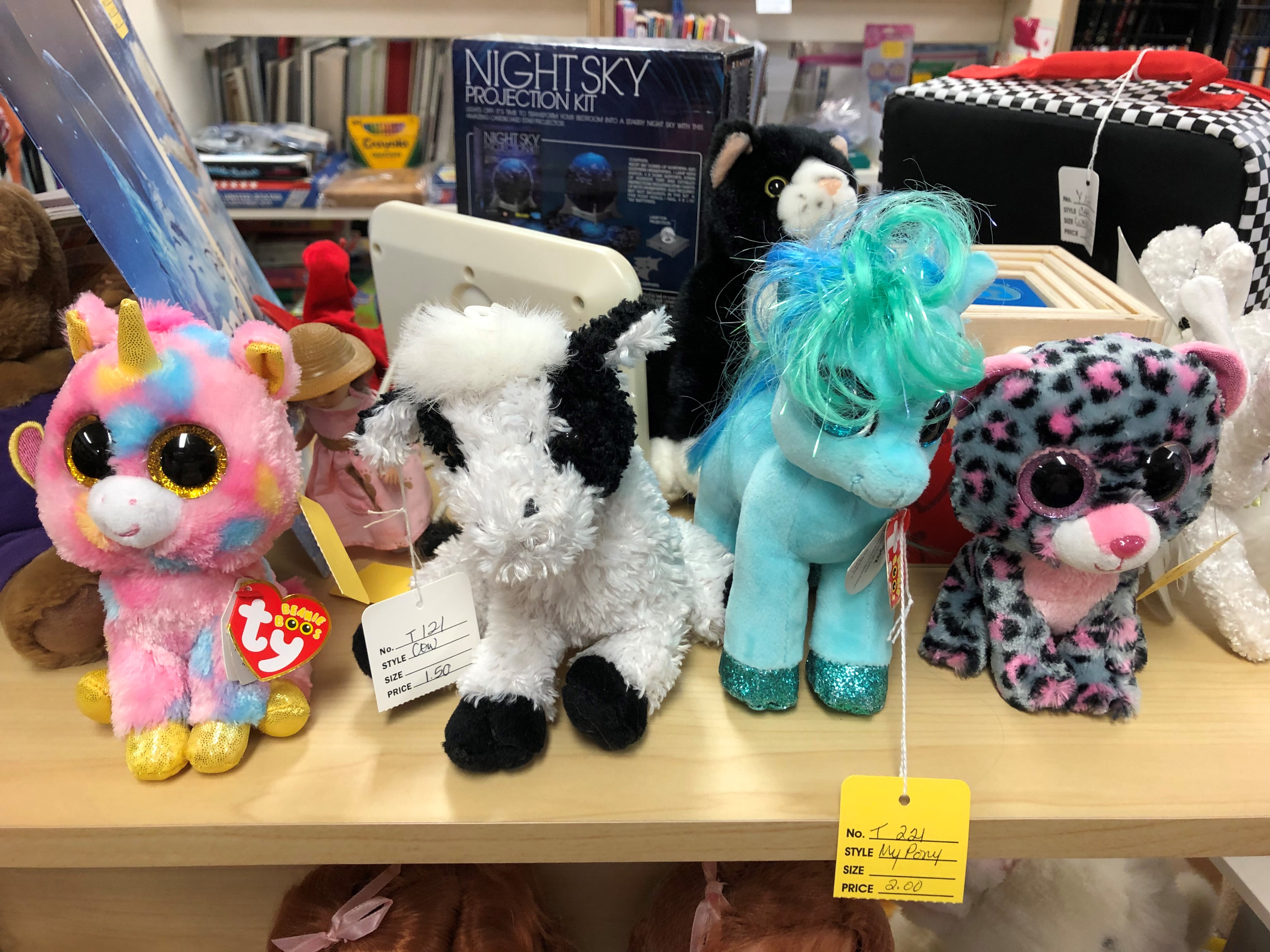 The Trading Post will be open Saturday, May 1, from 9 am to 4 pm during the Great Grandview Garage Sale.
---
Deep Griha

"The Celebrate Deep Griha Society live virtual event was a great success, with panelists and attendees participating from at least three continents. The event was recorded and is now available online here.
Pune has been hit hard with the pandemic and we have been in contact with Ashlesha at Deep Griha. The children are all home and Deep Griha is being used as a COVID center, focused mostly on feeding the community. If you wish to donate to Deep Griha, please click here.
---
Heart to Heart Blog
Heart to Heart will be moving operations back outside for the warmer months and soon you'll see a tent in the South location parking lot. Click the image below to read the latest updates from Heart to Heart, a First Community mission.
---
Save the Date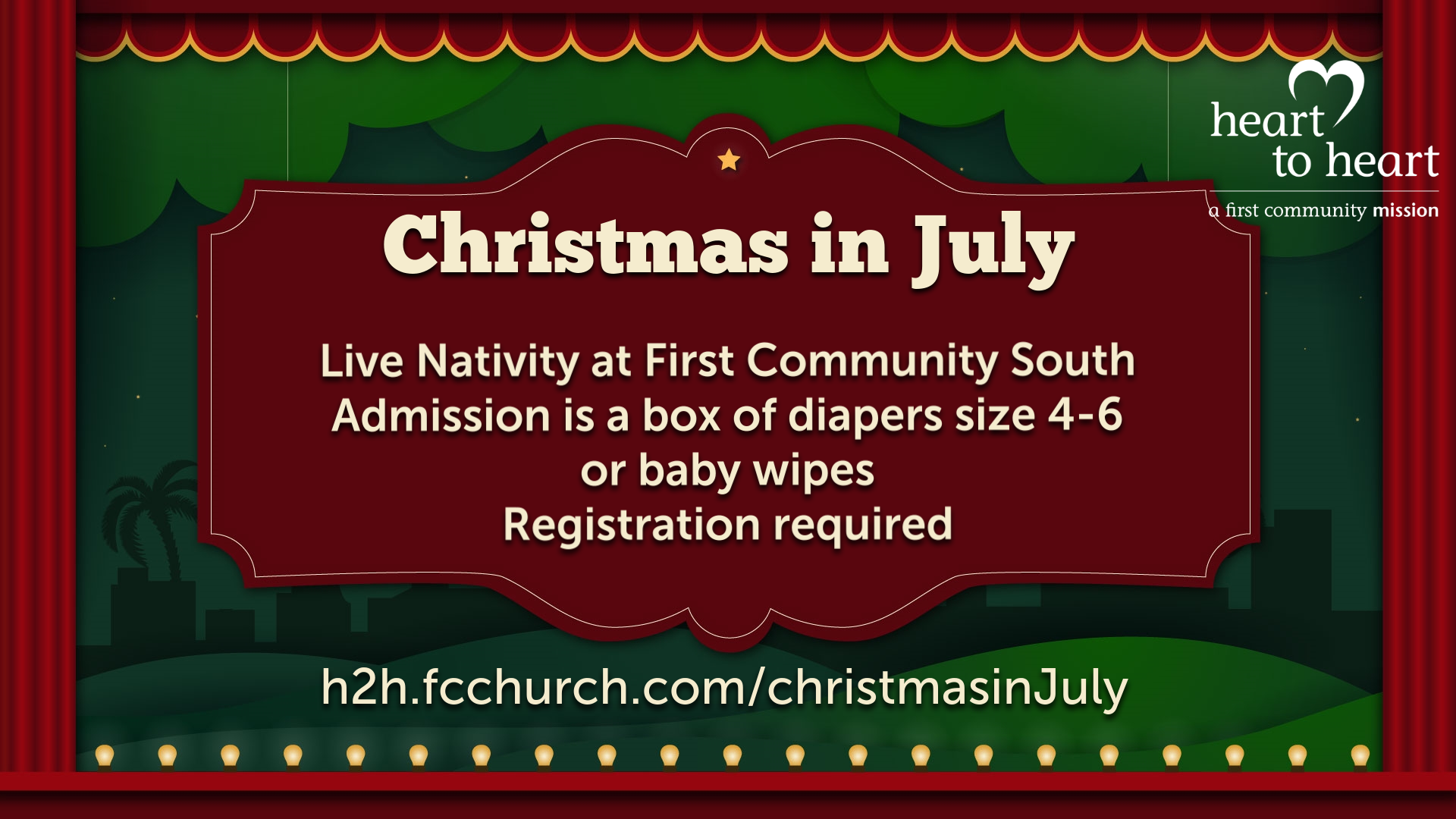 ---
Share and Learn Garden
by Cheryl VanDeusen
March 25, 2021
Like to Garden? Want to learn some gardening tips? Then come join the First Community Share and Learn Gardeners! We are looking for volunteers who want to help grow food for our Heart to Heart clients while interacting with the children and teachers at the Mary Evans Child Development Center. CDC current Covid-19 guidelines followed. Please email Loren VanDeusen at or call 624-824-7870.
---
Darkness to Light
Volunteers over 18 are encouraged to take this child sexual abuse prevention training by the end of the year. The suggested donation to cover course materials is $12. Class sizes are limited, and registration is online only. Click here to register. Registration will close May 13 for the May 19 class and reopen on May 20 for the September 5 class.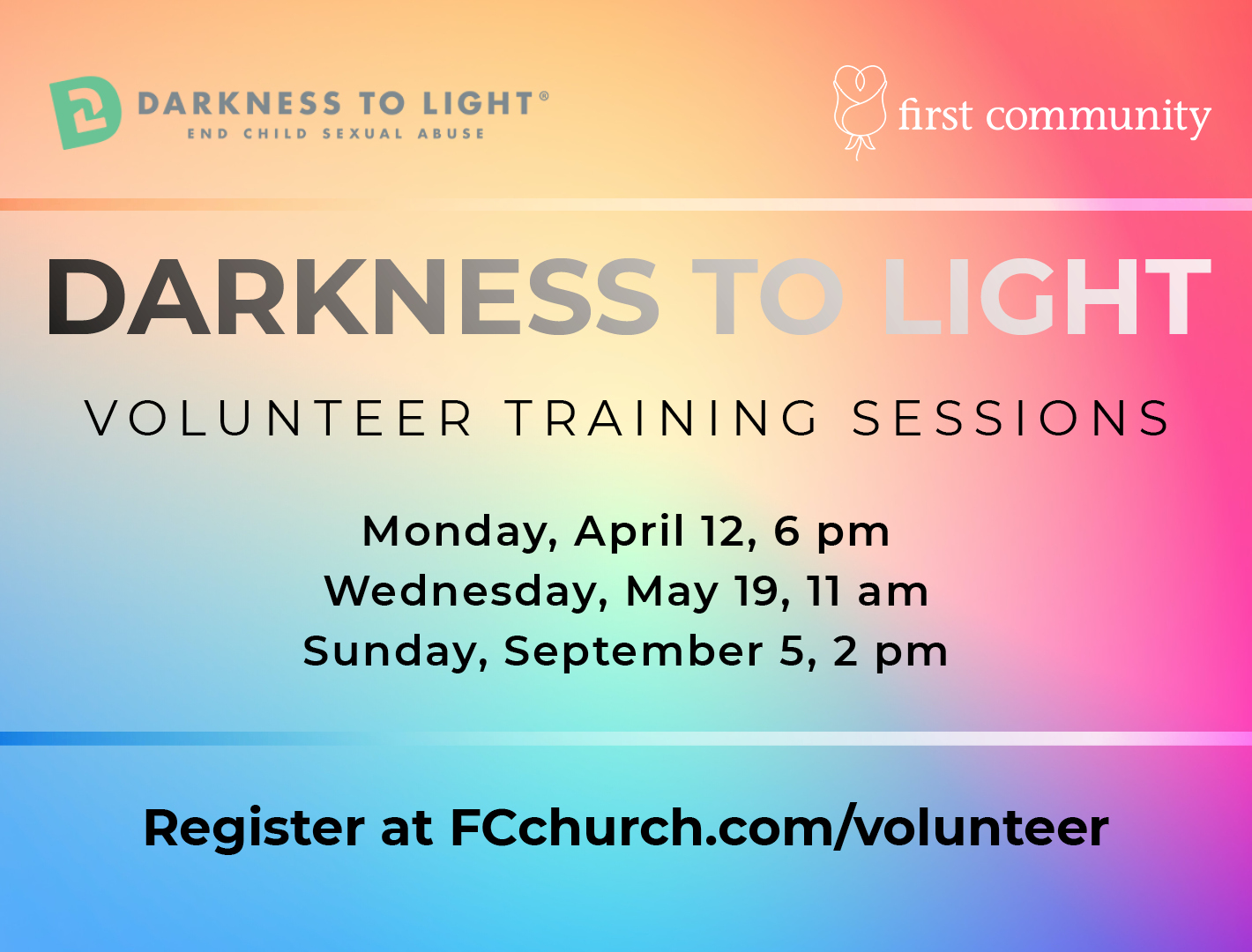 ---
Mission Partners
---
More from On A Mission Blog