Heart to Heart Pop-Up Pantry
The Pop Up Pantry at Heart to Heart Food Pantry started in July of this year to expand outreach to families within their local community during the COVID-19 pandemic. Through partnerships with local human service agencies, the Pop Up Pantry team has delivered food each week to a total of 745 families at various sites around Columbus.
To bring Christmas cheer to the families at one of these sites, the Pop Up Pantry conducted a toy and gift drive for the children of families at Southpoint Apartments. Southpoint is a supported housing complex for those with disabling mental illness, chemical dependence or chronic homelessness. At the start of the drive, families identified "wish lists" of toys and gifts for their children.
The Pop Up Pantry team partnered with Wickliffe Progressive Elementary School as well as with Women's Guild Groups D and RSZ, church members and friends to fulfill the Christmas wishes for these children. To maintain safety during this time of rapid growth of COVID-19 infections, online shopping for toys and gifts was encouraged. A drive-through drop off for gifts was also conducted.
In just two weeks from the start of the drive, 100% of the "wish lists" of gifts had been fulfilled! 228 toys and gifts for 74 children were delivered by the Pop Up Pantry team to the families at Southpoint. Gifts included several bikes, laptop and tablet computers, games, dolls, clothes and toys.
Pop Up Pantry team members who worked tirelessly to coordinate this initiative included Carla Edlefson, Kathleen Hatcher, Rose Kandel, Kitty Rohrer, Janice Rook, Melody Smiley and Mark Tucker. We are grateful for the assistance of Sarah Oberlin and Amy Miller who coordinated the drive at Wickliffe.
We are blessed by the outpouring of generosity from the students, their families and staff at Wickliffe along with our church family and friends in providing Southpoint families and their children with a much-needed Christmas this year!
---
Christmas Miracle
---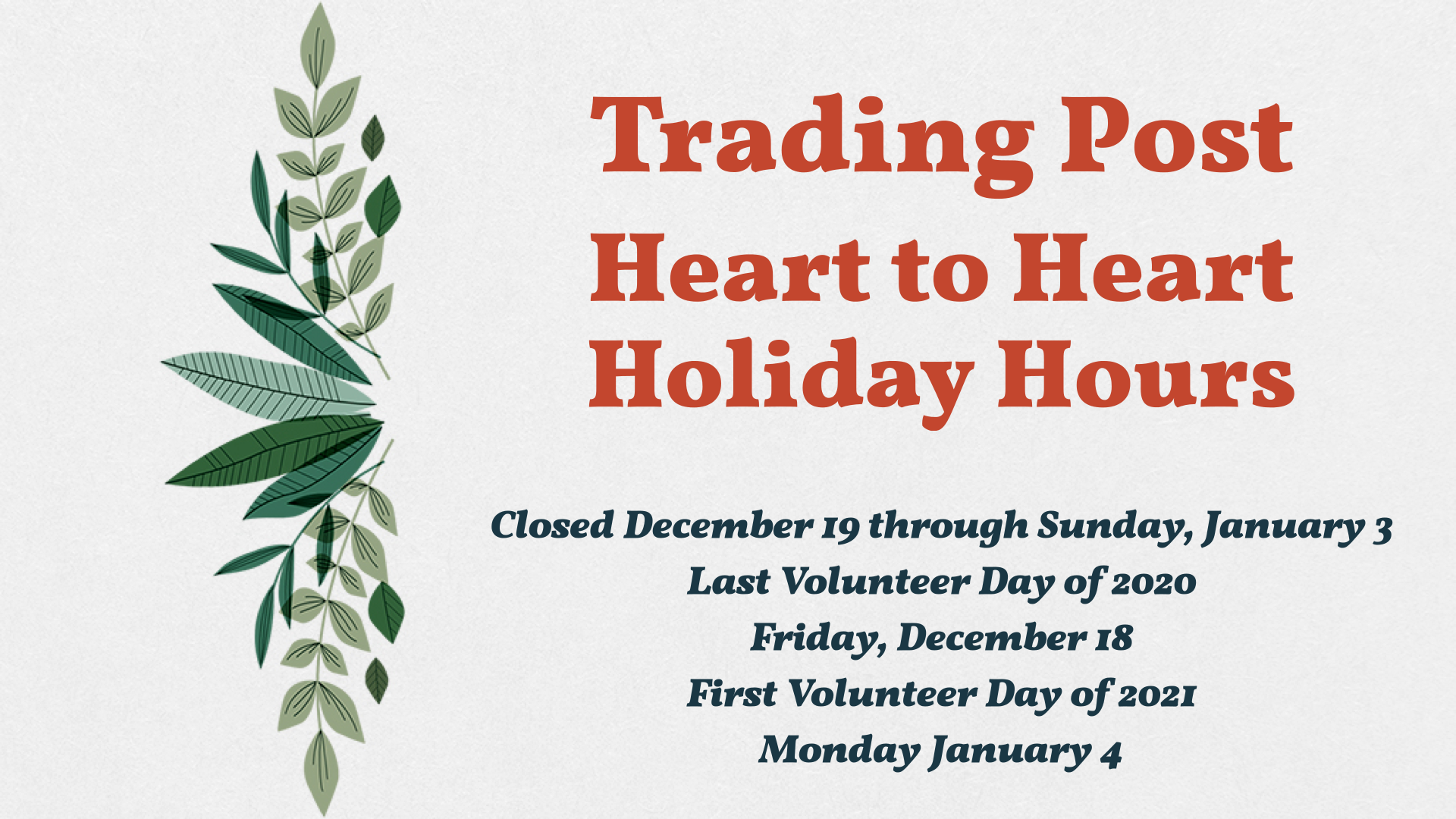 ---
Mission Council Seeking New Members
The Mission Council at First Community raises funds to support mission activities locally, nationally, and internationally, as well as creating opportunities for our members to be involved in ministry outside the walls of the church. The council meets monthly on the fourth Tuesday at 7pm, currently, all meetings are being held virtually. If you're interested in serving on the Mission Council for the 2021 term, please contact
---
Community Stakeholders in Serving Refugees
by Mary Buzby, Refugee Task Force Chairperson
Working with community leaders in refugee and immigrant services is an important activity of the Refugee Task Force. While we continue to work with refugee families, we have also reached out to immigrants during a time when the resettlement of refugees has been severely cut back. Our members have recently been involved with the Riverview International Center to determine the feasibility of providing a pop-up pantry from Heart to Heart at the Center which serves the many immigrant families who live on that street. The street is filled with apartments whose residents often find work at the hotels on Olentangy River Road. Others from First Community volunteer as homework helpers and English tutors at the Center. Our relationship with the Center has been helpful for our young family from Ghana who came here seeking asylum. We provide an apartment for them on Riverview Road, and they have access to the programs at the Center. Of course, during the pandemic, many of the activities have been curtailed. When the time comes, they will be up and running full speed!
Before Christmas two of our members participated in a Zoom Quarterly Community Consultation attended by representatives of the Community Refugee and Immigrant Services, US Together, and Ethiopian Tawahedo Social Services - all agencies that resettle refugees. Also at the meeting were English as-a-second-language coordinators for Columbus Public Schools and two officers from the Columbus Police Department. It was a powerful example of community workers connecting for the good of vulnerable newcomers. As an example, the police officers described programs they lead that aim to increase diversity in the CPD. They lead a Public Safety Corps for students age 14 and up giving them experience in police activities in classes and with ride-alongs. A Cadet Program for age 18 and up has resulted in two Nepali recruits from Northland High School. Listening to these two officers talk about their jobs gave us a feeling of pride and hope for our city.
On Christmas Eve we gave a refugee family of six from Eritrea new coats and gift cards for much-needed shoes. We also offered words of encouragement and prayers for a young man from Algeria who arrived here last year after winning the much sought after immigration lottery only to be hospitalized with brain cancer. Our members have surrounded him with loving support.
We trust the coming year will bring more opportunities to welcome our brothers and sisters from around the world!
---
---
More from On A Mission Blog